Chelsea manager Jose Mourinho has confirmed that Juan Mata is set for a medical with Manchester United and says the Spain international is happy to leave Stamford Bridge.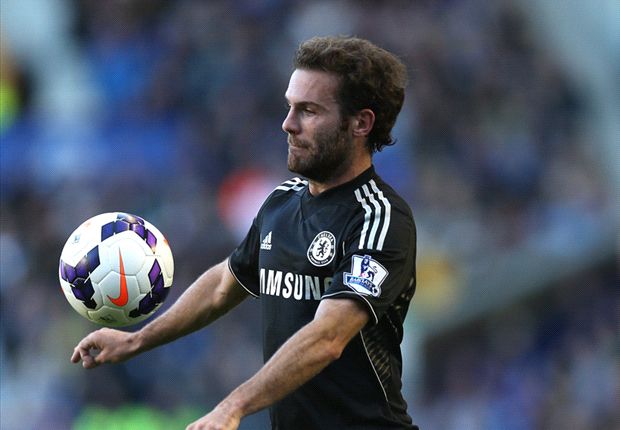 The 25-year-old's move to Old Trafford is expected to be completed on Friday, after a delay due to Chelsea's negotiations with Mohamed Salah and poor flying conditions, with Mata due to arrive in Manchester by helicopter.
Speaking at his pre-match press conference, Mourinho confirmed Mata was heading for the reigning champions and said he is happy to join David Moyes' men.
"We allowed Juan to travel and have a medical at Manchester United," he told reporters. "Sooner rather than later things will be finalised. "I asked him when the offer came: 'Are you really happy to go?' He said 'I'm really happy to go'
"He is a fantastic player. In spite of not playing much for us, I still think he could be important for us. It's a good move for Juan, it's good for the Premier League and the offer is the right offer.  "With the two deals, Juan and Kevin de Bruyne, we put ourselves in a very good position in relation to financial fair play."
Mourinho also said he had no problem selling Mata to a domestic rival and added that he hoped the Spain international would prove to be a success at Old Trafford. "Many clubs/managers/boards feel you don't sell to a rival club, we feel and we think different," he added.
"We are not afraid of him doing well at Man United, we want him to be happy & do well at Man United.
"He was fantastic for Chelsea, and Chelsea were fantastic for him. When he comes back to Stamford Bridge with a Man United shirt on, for sure we will show how much we … respect him "We feel mixed emotions… we are all sad and I think with him it was a bit the same."